Palindrome dates
Today is a palindrome date when written in the (M)M/(D)D/(YYY)Y format: 8/10/2018. When the (M)M/(D)D/YY format is used, this is also a palindrome date: 8/10/18 and this is the case for all dates up to and including 8/19/18 and also the date 8/1/18.

With respect to palindrome text, I found the interesting article: World's longest palindrome?
---
29 day long heat wave
Around noon, the temperture reached 25.8°C. For 29 days, the maximum temperature during the day (between 8 and 8) has reached above 25°C, which means that we have had a regional heat wave for 29 days, which breaks the last record of 22 days by a whole week. A second national heat wave also has occured during the same period. The latest forcast for tomorrow predict that the maximum temperature will be about 21°C. About 4.3mm of rain was predicted for today. At 12:51, it started raining after we already had heard some thunder in the distance. At 13:16, the sun started to shine again and the rain stop soon thereafter. Later in the afternoon, there was some rain as well. I wonder if it was 4.3mm in total.
---
Tuesday, August 7, 2018
Link
---
Interval set
Tuesday, July 23, I set myself the challange to implement a set of integer intervals using a balanced tree, and trying to finish the code without drawing trees on paper. I did some drawing on trees for implementing the persistent 'balanced' tree, which I finished last Tuesday, and which I did partially borrow for the implementation in IntervalSet.cpp. In the end, it felt less hard to implement all the methods, than I had thought. The code looks pretty straight forward to me. I did not really optimize the calls to the private methods for balancing the tree. The tree also does not stay optimal balanced after each operation. This is due to the fact that adding or removing a large range, could potentially remove many nodes in the tree, and the implementation does not do a balancing after each node removal. (To keep the tree optimal balanced, it needs to be balanced after each node insertion and removal.)
---
Record regional heat wave
Today, the temperature reached 33°C (at 2m) at the official weather station Twenthe. It is the twentythird day that the temperature is above 25°C and there have been (at least) nine days that the temperature reached 30°C. (On four days the weather station was out of order.) The highest temperature was 35.7°C. According to the definition of the Royal Netherlands Meteorological Institute, we have a heat wave when for five days in a row the temperature is above 25°C and at least three days are above 30°C. Never before since the measurements started, has it happened that there was a regional heat wave of 23 days or more. According to the ensemble forecast of the European Centre for Medium-Range Weather Forecasts, there is a more than 50% chance that the temperature will be reach 25°C for another five days, with a great likelihood that on three of these days it will reach 30°C. Sunday, will be the most likely day that the temperature will not reach 25°C. So, the record will either be 24 or 28 days according to the prediction.
---
Persistent 'balanced' tree revisited
Last Tuesday, I started to work on an implementation of a set of integer intervals using a tree structure. This made me return to the persistent balanced tree, I worked on in January. In the past week, I worked on improving the code, resulting in a new version. When MAX_SHARED is not defined, it does keep the tree balanced, in the sense that the difference in height between each left and right subtree of a tree is at most one. In case MAX_SHARED is defined, this is not the case, whenever balancing would require to no longer share trees that could still be shared. This reduced the memory usage with the introduction of some imbalance.
---
Sunday, July 29, 2018
Link
---
Saturday, July 28, 2018
Link
---
Blood moon
Yesterday evening, just before ten in the evening, I biked around, to see from which locations the moon is visible, in order to know, from where I should be able to see the lunar eclips this evening. Just after ten this evening, I was on a nearby bridge, but could not discover the moon, probably because the sky was to light. Half an hour later, I went outside again, and around 22:35, I took the above picture from a location not far from my house. I took the picture with my Panasonic Lumix DMC-TZ8 using the stary-night mode from a simple tripod at maximum optical zoom. The picture shown is but a small part of the actual picture. Later, I took some more pictures, when the moon started to come out of the core shadow. Some of the looked like the pictures, I took on September 28, 2015.

---
Dark cloud
At the end of the day, a colleague of mine, mentioned that rain was coming. It was indeed, and I decided to leave for home. When I came outside at one side of the building, there was a blue sky and the temperature was above 30° Celcius. When I came to the other side of the building, I saw a large dark cloud approaching. I stopped to take a picture. About half way, I felt some drop of rain, while already hearing thunder overhead. I put on my rain poncho, just to be prepared for a heavy shower, but it did not happen. Later, at home, it started to rain a little stronger for a few minutes, barely enough to make the streets wet. A little up North, in Losser, they got much more rain, up to 57mm, resulting in some roads being flooded.

---
Tuesday, July 24, 2018
Links
---
Rijksmuseum Twenthe
I went to Rijksmuseum Twenthe. I first went to see the exhibition Paula Modersohn-Becker with work from her and other artists. I liked the work Staand vrouwlijk naakt, from about 1899, the most. Next I walked through the exhibition of Bernard Heesen, which I did not very interesting and went to see the exhibition Schatkamers, which included the following works: Next I watched the woodworks exhibition by Luuk van Bindsbergen. Finally, I went to see the exhibition Ars Longa, which included the following works:
Paring / copulation, 1961, by Aat Veldhoen
Paring / copulation, 1962, by Aat Verlhoen
Untitled, 2014, by L.A. Raeven.
You - Me, 1998/1999, by Frank van Hemert.
BJA: The prince of fine art, 2016, by Berend Strik.
Untitled, screen print 1966, by Peter Struycken.
Untitled, 1973, by Peter Struycken.
Trames, screen print, 1965, by François Morellet (multiple parts).
10 meters of sound, 2018, by Philip Vermeulen.
jij en ik / you and i by Karin Avink.
Waldrand 20-10-17 by Armando.
At 15:31:59, I bought the catalogue Ars Longa, vita brevis - Human life in nine episodes written by Arnoud Odding in English and published by Rijksmuseum Twenthe in 2018 for € 15.00.

I went to the opening the exhibition Beyond the grain at photo gallary Objektief with works by Lena Paßlick and Lex Chen. Both are also invited for the Best of Graduates 2018 exhibition at Ron Mandos in Amsterdam, which opens at August 3.
---
Kunst & Koffie
This afternoon, I went to the opening of the exhibition Kunst & Koffie (Art and Coffee in English) at Concordia. The exhibition consisted of works from their art for loan collection. Among the works in the art for loan collection, I found the work Zonder titel III by Hill Boxem the most interesting. In the evening, I opened the window to listen to the thunder outside. I also saw some lightning. We did get some drops. It seems there was some rain last night (less than 0.5 mm, it seems). That is the first rain since July 9.
---
Friday, July 20, 2018
Links
TEMCA2: A full female adult fly brain
---
Book
At 11:01, I bought the book Kunstopdrachten van de Rijksgebouwendienst na 1945 written by Wilma Jansen (in Dutch) and published by Uitgeverij 010 in 1995, ISBN:9789064501951, from charity shop Het Goed for € 4.50.
---
Jessica Segall
In the evening, I was in the city with a friend, and we went to Concordia where there was an opening an exhibition by Jessica Segall. We were a little late for the artist introduction and joined at the end of Q&A session.
---
Rain
At 14:45, we had some rain, the first time since June 25, when there was 1.2mm of rain according to data from Royal Netherlands Meteorological Institute for station 665 in Enschede. This morning, I spend some time cleaning up leaves that had fallen from the tree in our garden. At the moment we are in the 5% dryest of years on record. In the past weeks, our magnolia has had some flowers, but it seems that they wither before they are fully open.
---
Gerrit Rietveld Academie Finals 2018
Today, I went to the Gerrit Rietveld Academie Finals 2018 exhibition. I found the works of the following graduates noteworthy (in the order I encountered them):
Judith Roux. I talked with her about her room filling glass work.
Eszter Kiss. She experimented with extending clothes.
Rosa Smits. Talked with her. She paints wool from Marocco with natural pigments extracted from plants and has projects where people can weave together.
Marianne van Aperen. Watched the performance De Koning klapt
Han Yu.
Ida Brottman Hansen. Had a performance with some young teenage girls.
Theresa Büchner. Watcher her film Demolding a daughter
Alexander van Bakel. Text: Several architypical worlds are translated into a completely rational solar system when the standard Mindcraft blocks serves as a cosmological contant; a fundamental unit out of which all its planets are constructed.
Ebba Stopelenburg
At 15:39, I bought one of the last available copies of the magazine that is a remake of the British Vogue March 2018 issue, for € 18.00.
---
Royal Academy of Art
I went to the Graduation 2018 exhibition at Royal Academy of Art in The Hague. I first went Amsterdam, where I went to bookshop Scheltema and bookshop Het Martyrium. At both bookshops I did not buy anything. In The Hague, I payed short visits to the American Book Center and bookshop Paagman. At 14:14, I arrived at the Royal Academy of Art and stayed there till 19:50. I am almost sure, I missed some rooms, because it is a rather compex building. I found the following graduates noteworth (in the order that I encountered them or their works):

At 19:20, I bought Graduation Catalogue 2018 for € 12.50.
---
Diaries
August 2018
July 2018
June 2018
May 2018
April 2018
March 2018
2018
2017
2016
Alzheimer's Disease
Trip to China 2010
-- contact -- Frans
Li-Xia
Annabel
Andy
Honeymoon
Others
Pictures
Books
Maps
Bookshelves
Art works
Computers
Cameras
Trips
Flights
Weddings
Funerals
Reading
Movies
Useless lists
My life as a hacker
Signature programs
Software enginering
The Art of Programming
HTML to LaTeX
JavaScript
eXtreme Programming Programs Hamilton cycles
cutting sticks
Califlower fractal
more...

---
Earthquakes
Graphs
Tremors
Helirecorders
Volcano Blog
---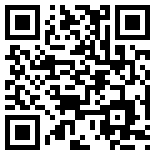 The email address below, may only be used for private communications. This email address may not be put on any mailing list. I do not want to receive emails with advertisements of any kind. My email address is:
Privacy statement
This is a static website with no contact form and no way to add comments. It has no advertisements and no trackers. It does not use cookies. I am not using any method to analyse traffic to this website nor keeping any logs. I am not collecting personal data besides what is published on this website. If you want me to remove any personal data (including your name or link to your website), please contact me by above email address and I will make all effort to remove the data as soon as possible. I am private person and this website does not serve any economic purpose. All cost for maintenance are paid by myself. If I did not count wrong, this site consists of 952 HTML-files with a total size of 22,051,166 characters, having 46,153 internal links and 10,288 external links to (more than) 3,471 websites. (At least 731 of the external links are broken.) Furthermore, it contains 201 C/C++ program files with a total size of 4,499,201 characters, and 3 PASCAL program files with a total size of 35,259 characters. There are 72 text files with a total size of 773,088 characters. With respect to images, this site containts 1235 JPEG images (total size 53,886,694 bytes), 146 GIF images (total size 3,765,046 bytes), 90 PNG images (total size 2,140,120 bytes), and 2 BMP images (total size 3,727 bytes). With respect to sounds, it contains 14 WAV files with a total size of 389,002 bytes and 1 MP3 files with a total size of 70,182 bytes. It also contains 43 PostScript files (total size 308,387 bytes), 2 LaTeX files (total size 132,020 characters), 8 PDF files (total size 640,573 characters), 22 zip files (total size 2,487,335 bytes), 3 gzipped tar files (total size 52,345 bytes), 45 SGF files with a total size of 85,019 bytes, 103 KML files with a total size of 4,332,209 bytes, and 2 EXE files with a total size of 38,340 bytes. It also uses 15 JavaScript files with a total size of 643,755 bytes, This leads to a total size of 99,691,919 bytes.
Copyright
I, Frans hold the copyrights of this and all other pages on this website. For this website a Creative Commons License is applicable. You may not use this work for commercial purposes. I consider all computer programs to be copyrighted by me under the GNU General Public License, unless stated explicitly otherwise. All quotes (text and program fragments) from other sources are excluded from this, and should be considered as copyrighted by their authors.