Under the mask of awkwardness
I went to see the exhibition Under the mask of awkwardness by Willemijn Calis. She herself writes about the pieces shown: "People like to take control of themselves, we act as best we can, avoid and prefer what we do, but we see that less attractive aspects are tucked away or neglected, but that they can thrive in this exhibition. My light shines on unaffected moments and what is beneath the surface of our apprearance." One of the works on display is the movie: Feeling Cocky.
---
Artoholic
This morning, in the train, I finished reading the small book My Name is Charles Saatchi and I Am an Artoholic by Charles Saatchi, which I started reading on November 6 after I bought it on November 3. In this book he answers questions from the public. Although non of the questions are the same, many of the answers are. The book could thus even shorter and still transmit the same message. Still it was a fun book to read and that I would not have wanted to miss because of one sentense that struck me: I don't buy art in order to leave a mark or to be remembered; clutching at immortality is of zero interest of anyone sane. (Page 58.) I bought some (Dutch) peanut butter, with a garlic-union taste as a present for my sister. I found a shop with a crath of Club Mate in the window sill. They costed € 3.00 each. A little too much. I visited bookshop Steven Sterk. At 13:54, I bought the book Stedelijk Collectie Highlights written by Hanneke de Man, Frederique Huygen, Timo de Rijk, Angela Bartholomew, Elvie Casteleijn, and Karolien Buurman in Dutch and published by Stedelijk Museum Amsterdam / nai010 uitgevers in 2012, ISBN:978462080249, for € 7.90. I also went to visited bookshop Broese.
---
469410 solutions
Finally, tonight the program processing the 428,362 sets of equations has finished, finding a total of 469410 solutions. I say program, but I should say programs, because I made several modification, including two multi-threading versions (for windows and linux). I have not yet verified that all sets of equations have been processed. I also have not yet verified the solutions (a second time), nor have I done any further analyses. If I am not mistaken, the smalles solution is:

42 49 62 75 89 92 97 99 100 118 120 125 127 128 132 134 148 152 153 155 160 163

At 15:00 was the opening of the exhibition Physical Digital on the second floor at Concordia. The exhibition is related to the Overkill Festival. The art works on display have a relationship with gaming. Starting from right, there is a VR installation with an imaginary world by pussyKrew. Next a projection of a Cellular Forms movie by Andy Lomas, which shows white spheres forming all kind of shapes. The number of spheres are multiplying and becoming smaller, sometimes producing very organic forms. On the next wall there is a game by Ian MacLarty that allows you to walk through a kind of landscape with a game controller. The landscapes sometimes morphes into a different landscape. Next there is projection of the movie Pandemonium by PWR, which is hard to describe. In the middle of the room there is a large green grass-like carpet with balls and other objects. There are also two monitors showing Still Life by Mike Pelletier.
---
Phosho18
In the evening, I went to see the exhibition Phosho18 at B93 with pictures by some students from Saxion. I liked the pictures by Ana-Maria Mihai with she titled Blocks from Constanța. She also handed out some clever made booklet with almost all of the pictures. I also liked the levitating welder by Mirre Rensen. The other students were Cage Spence, Kristin Dimitrova, Vasil Dimitrov, and Shtilyan Peev.
---
18.1° Celsius
It was a rather warm day with a maximum temperature of 18.1° Celsius at Twente Airport. I do not know if it was a local record, but in center of the country, in De Bilt, the temperature reached 19° Celsius, which is a record high temperature for November.
---
Hack42-on-tour
This morning, I went to TkkrLab to meet the people on the Hack42-on-tour, a two day road-trip visiting all maker/hacker spaces 33 of them. We had put some candy on the tables. Most of them also went to have a look at our workshop room, which is on the other side of the building. One of our members joined them on the tour.
At 14:45, I bought the following two book from charity shop Het Goed:
---
Testing Pluggy McPlugface
This afternoon, I tested the Pluggy McPlugface PS2 interface for the Gigatron computer that I received earlier this week and soldered together yesterday. I had some problems with the power supply before I got it to work. Seems that the best approach is to plug in the PS2 keyboard after the Gigatron had started. I loaded the Basic interpretter from the microcontroller on the Pluggy McPlugface and played a little with it. Later, I replaced the Version 1.0 ROM with the Version 3 ROM and played the Tetronis game and got a highscore of 10175. This new ROM is really an improvement turning the Gigatron in a little home computer with Tiny BASIC.
---
Going into the city
I first went to Eye Wish and decided to pick a new pair of glasses for the 'reading' glasses that I had selected some time ago. This means that I will be carrying around four pairs of glasses. My old glasses, which I mainly use when I go to see a movie, a pair of sun glasses, my current glasses which have a +1.25 dioptre correction, and the new pair of glasses, intended to be used while sitting behind a computer, which have a +1.75 dioptre correction. Next, I went to bookshop Broekhuis, where at 13:43, I bought a Moleskine plain notebook with a black, hard cover, which I am going to use as my new personal diary, when my current personal diary is going to be full. At photo gallery Objektief, I saw the exhibition Ida - Reines with photographs by Jelle Pieter de Boer. I went to TkkrLab and soldered the PS2 connector for the Gigatron computer. I was not totally satisfied, because after I soldered the PS2 connector, I discovered that it was not really straight as it should have been. I went back to Eye Wish to get my new glasses. In the evening, Annabel and I made jiaozi and we watched the AlphaGo movie on Netflix. We both found it very interesting to watch. Although, I did follow it in detail and new the outcome of the match, I still found it exciting to watch. The movie does not focus on the details of the game, but on the people involved and their emotions. It shows a lot of what went on behind the scenes.
Link
---
PS2 adapter for Gigatron
Today, I received the PS2 adapter for the Gigatron, also known as Pluggy McPlugface. The package also include ROMv3 with TinyBasic and some more programs.
---
Monday, October 22, 2018
Link
---
Parallel parsing with processes
I got the idea to apply the ideas given in Machine independent implementation of Cooperative Multi-threading in C to parallel parsing. Each alternative in a parsing rule can be viewed as a seperate process that stops at characters to be processed. In case a rule contains a non-terminal, this means that a subprocess needs to be started. There are actual two ways to implement this, based whether one want to start with the elementary grammar rules or use the extended grammar rules. In the extended grammar rules keywords are used to describe optional, sequential and grouping of grammar symbols, for which one otherwise would have had to introduce separate non-terminals, often resulting in a large number of non-terminals and passing of intermediate results. A better approach seems to have one function per non-terminal (for the extended grammar rules) and clone the data structure for each variant. I still have to work-out all the details. Maybe some kind of preprocessor would be handy with respect to all the book keeping with respect to label names for the goto statements.
---
Last summer day
Today, the temperature reached 25.2°C at the weather station Twenthe. It seems it will be the last summer day (a day on which the temperature reaches 25 degrees Celsius) of this year. So far, we have 75 such days, with 16 days where the temperature reached 30 degrees. The highest temperature measured this year at the weather station is 36.2°C. This also is the record temperature since measurements started in 1951.
---
Funeral of Li-Xia
The funeral service for Li-Xia started at 9:30 (in the morning) at the crematorium in Usselo. We only invited family and friends (of Li-Xia) who had taken the effort to visit her in the carehome where she stayed in the past years. Of course, Annabel, Andy, and my mother were present. And also our long time friends Bert and Cornelise. Because, Li-Xia's family could not be present, a recording was made of the service. We asked a professional photographer to take picture before, during and after the service. Because of the extreme warm temperature of the last days (Wednesday 24.1°C, Thursday 24.2°C, Friday 24°C, Saturday 27.7°C, Sunday 25.8°C, and today 24.4°C), I decided to get an icecream in the center of the city. I continued to TETEM art space, where I saw the exhibition Do It Together Neighborhood (for the first time) and Bits, bots and brains (again). From the last exhibition, I liked the works drawn by Maria Smigielska and Les Colchiques by Pierre Cutellic.

At 17:38, I bought the book Duin messias (the Dutch translation by M.K. Stuyter SJ of the English Dune Messiah), written by Frank Herbert, published by Meulenhoff in 1986, ISBN:9029008857, from charity shop Het Goed for € 1.95.
---
Moleskin daily planner
At 17:02:29, I bought a Moleskin daily planner for 2019 from Bookshop Broekhuis for € 21.99.
---
Death of Li-Xia
At 5:30 (in the morning), Li-Xia died in the presence of some people taking care for her. She died rather quickly and peacefully, while being held asleep for medical reasons.
---
Diaries
November 2018
October 2018
September 2018
August 2018
July 2018
June 2018
2018
2017
2016
Alzheimer's Disease
Trip to China 2010
-- contact -- Frans
Li-Xia
Annabel
Andy
Honeymoon
Others
Pictures
Books
Maps
Bookshelves
Art works
Computers
Cameras
Trips
Flights
Weddings
Funerals
Reading
Movies
Useless lists
My life as a hacker
Signature programs
Software enginering
The Art of Programming
HTML to LaTeX
JavaScript
eXtreme Programming Programs Hamilton cycles
cutting sticks
Califlower fractal
more...

---
Earthquakes
Graphs
Tremors
Helirecorders
Volcano Blog
---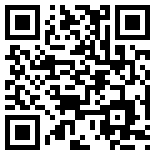 The email address below, may only be used for private communications. This email address may not be put on any mailing list. I do not want to receive emails with advertisements of any kind. My email address is:
Privacy statement
This is a static website with no contact form and no way to add comments. It has no advertisements and no trackers. It does not use cookies. I am not using any method to analyse traffic to this website nor keeping any logs. I am not collecting personal data besides what is published on this website. If you want me to remove any personal data (including your name or link to your website), please contact me by above email address and I will make all effort to remove the data as soon as possible. I am private person and this website does not serve any economic purpose. All cost for maintenance are paid by myself. If I did not count wrong, this site consists of 956 HTML-files with a total size of 22,151,348 characters, having 46,542 internal links and 10,404 external links to (more than) 3,521 websites. (At least 731 of the external links are broken.) Furthermore, it contains 205 C/C++ program files with a total size of 4,638,687 characters, and 3 PASCAL program files with a total size of 35,259 characters. There are 73 text files with a total size of 774,699 characters. With respect to images, this site containts 1237 JPEG images (total size 54,002,946 bytes), 146 GIF images (total size 3,765,046 bytes), 91 PNG images (total size 2,176,493 bytes), and 2 BMP images (total size 3,727 bytes). With respect to sounds, it contains 14 WAV files with a total size of 389,002 bytes and 1 MP3 files with a total size of 70,182 bytes. It also contains 43 PostScript files (total size 308,387 bytes), 2 LaTeX files (total size 132,020 characters), 8 PDF files (total size 640,573 characters), 22 zip files (total size 2,487,335 bytes), 3 gzipped tar files (total size 52,345 bytes), 45 SGF files with a total size of 85,019 bytes, 103 KML files with a total size of 4,332,209 bytes, and 2 EXE files with a total size of 38,340 bytes. It also uses 15 JavaScript files with a total size of 646,936 bytes, This leads to a total size of 100,104,295 bytes.
Copyright
I, Frans hold the copyrights of this and all other pages on this website. For this website a Creative Commons License is applicable. You may not use this work for commercial purposes. I consider all computer programs to be copyrighted by me under the GNU General Public License, unless stated explicitly otherwise. All quotes (text and program fragments) from other sources are excluded from this, and should be considered as copyrighted by their authors.